Job searching is hard. From the experienced manager looking for more growth opportunities to the recent grad just starting out, just about everyone experiences some challenges when job searching. Add an uncertain economy into the mix, and you might be feeling some added levels of stress. You may also be wondering what this means for your search—is it worth the effort to keep looking?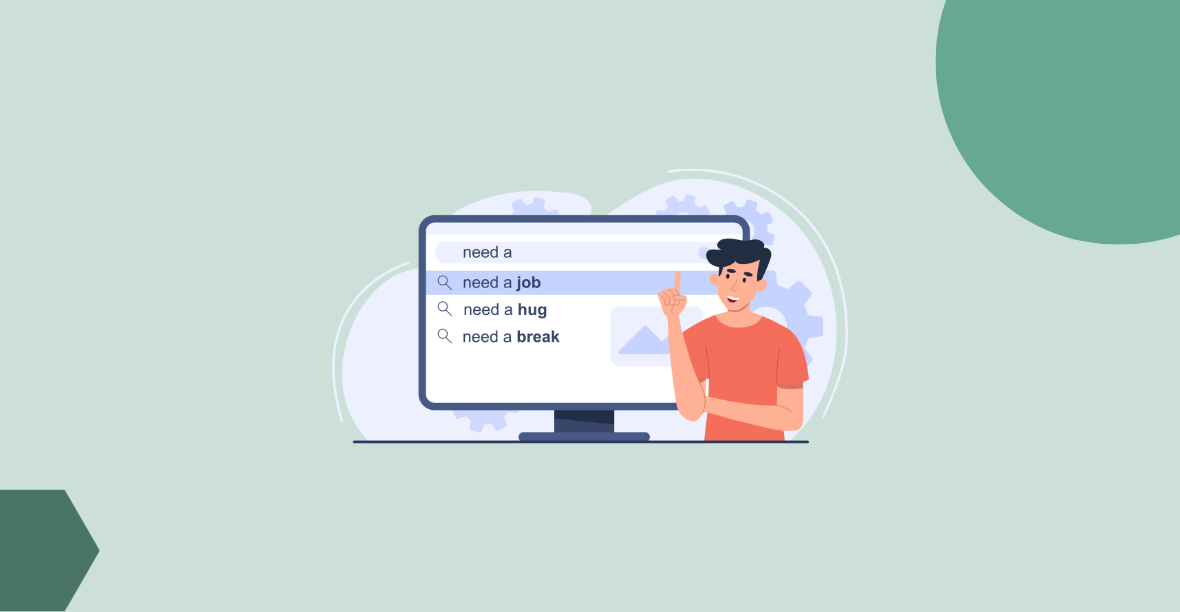 When times are tough, it can be easy to get frustrated and discouraged. The good news is that finding a new job is not impossible. While you may need to be more proactive, many of the job search strategies for success during good times apply to more uncertain times. To help you land your next gig, here's how to job search during tough times:
Hone in on the small details
Employers might be more selective or hesitant to hire, which means there is little room for mistakes. Things that they may have overlooked in a more candidate-driven market, like typos, slow response times, and a lack of attention to detail, will not fly in a slack labor market. With increased competition for jobs, pay close attention to these areas:
Your resume: Always make sure your resume is up-to-date, is tailored to the specific role, and highlights your achievements throughout your career. As an added precaution, ask a friend to review for typos and other formatting issues.
Application instructions: While some application instructions may feel tedious, they are there for a reason. If you can't follow simple instructions, it might raise some red flags about your attention-to-detail—automatically disqualifying you from the hiring process.
Your response times: With other available candidates, a slow response to a hiring manager or recruiter could mean a missed opportunity. If someone reaches about an opportunity, try to respond in a reasonable amount of time.
Stay organized
If you're hustling to find a job, it's easy to forget about what specific roles and companies you applied to. Unfortunately, this can lead to some faux pas when you eventually do get a call from a hiring manager. To stay as organized as possible, create a spreadsheet that contains a row for each job you apply for. It should be as detailed as possible, including columns for everything from the date you applied and the hiring manager's name to the current status of the application. It may also be helpful to create separate tabs for open, pending, and closed applications.
Tap into your network
Whether you ask someone how to job search during good or tough times, networking will always be a tried-and-true tactic. In today's digital age, where it's easy to apply to some jobs with a simple click of a button, hundreds, if not thousands of people, are doing just that. Unfortunately, this may dilute your chances of being noticed by the hiring manager. By putting out feelers to your network, you can increase your chances of your resume landing in the hands of an actual person. Read also: How To Build Virtual Business Relationships
Work with a recruiter
If you need advice on how to job search during tough times, a recruiter can be an excellent resource to have in your corner. As industry experts, their knowledge of the market and relationships with different firms allows them to not only identify opportunities (often not published online) that align with your strengths and skillsets, but also connect you with employers with the right company culture for you. Beyond job searching, they can be a trusted career advisor. From setting salary expectations to educating you on new skills in demand, a recruiter can be there for you at all stages of your career.
Be flexible and adaptable
While you may have your heart set on your dream job, it's important to keep an open mind about other opportunities that come your way. The state of the economy, for example, might impact some industries and jobs more than others. This may mean you might need to widen your search to include different sectors, job titles, and/or responsibilities. Being flexible in your requirements can introduce you to a lot of great jobs and companies you might not have originally found or considered!
Consider contract, freelance, or consulting work
While employers have been hiring on a contract basis for years, you can expect to see even more of these opportunities during periods of uncertainty. Why? When budgets are tight, this hiring solution is not only a great way for companies to pay for talent when they need it, but also evaluate fit or their hiring needs before committing resources to a full-time hire.
As a job seeker, there are a ton of benefits to taking on consulting or project-based work. This includes, but is not limited to flexible scheduling, skills development, increased networking, and supplemental income. Read also: Entering The Gig Economy: The Advantages Of Temporary Work
Be patient + persistent
Last but not least, be patient. Companies tend to hire more aggressively when they feel confident about the economy and forecasts show positive growth. In periods of uncertainty, however, you should prepare yourself for a longer job search. Understand that success will not happen overnight, and there might be times with very little activity. If you are feeling discouraged, try to keep at it! You can keep yourself accountable by setting goals to send out a specific number of applications or networking emails a week. If you do find yourself struggling, be kind to yourself and take some time to re-charge. Read also: Struggling To Find A New Job? 4 Ways To Reinvigorate Your Search