A successful phone interview is crucial to moving forward in the job application process. No matter your level of confidence, it is always best to prepare and not risk winging it. Though your interviewer cannot see you—your drive, ambition and level of expertise will come through in not only your tone, but your ability to answer questions accurately and in a timely manner. Here are some tips to help you achieve a winning phone interview: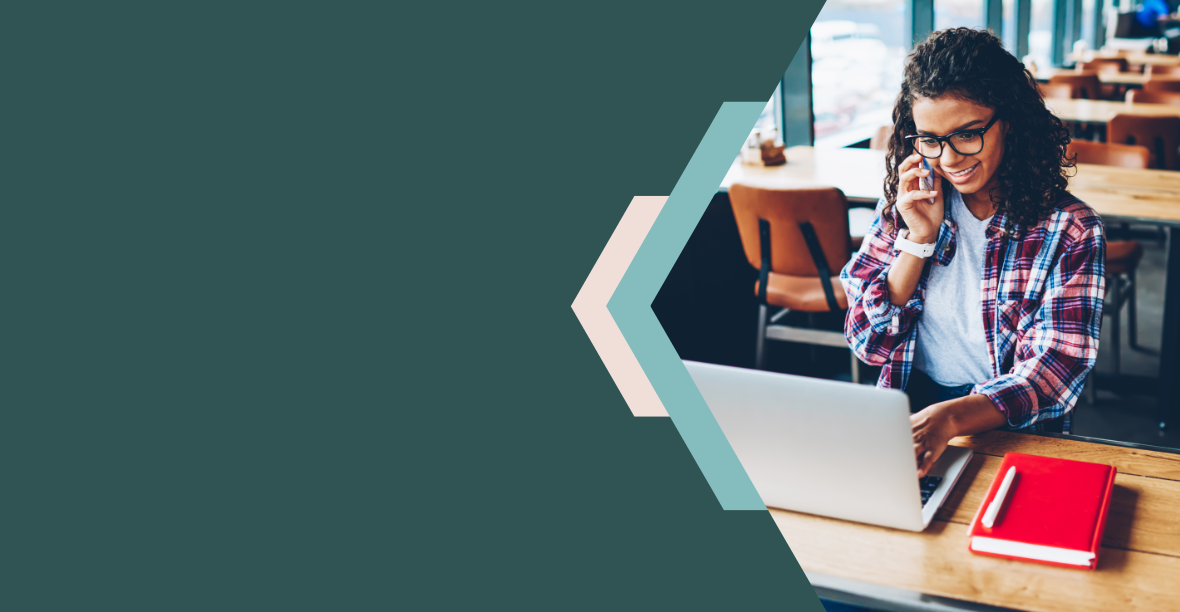 Prepare thoroughly
Research the company, its culture, and the specific role you're interviewing for. By doing so, you can familiarize yourself with the job description and requirements, to best align your skills and experiences throughout the course of the interview. It's also important to prepare some answers to common interview questions and come up with some questions of your own. Additionally, it helps to have a copy of your resume in front of you for quick reference. Interviews can test our nerves and having the tools you need readily available can help alleviate any jitters. After all, the interviewer cannot see you referencing documents, so use this to your advantage.
Choose the right environment and test out your technology
About 15 minutes prior to your interview, find a quiet and distraction-free location where you can focus clearly. Though no one will see you, dress professionally to put yourself in a business mindset. Next, you'll want to ensure you have a strong and reliable phone connection, and that your phone is adequately charged. A dropped call can be frustrating to both you and your interviewer.
Allow your confidence and skillset to shine
You'll want to become an active listener by paying close attention to the interviewer's questions and statements. Avoid interrupting and let them finish speaking before responding. Your tone should be confident—not arrogant. Although you can't be seen, one way to achieve this is by smiling while you talk (to help naturally convey enthusiasm and joy) and by expressing your genuine interest in the role and company. Explain why you are excited about the role and what you bring to the table.
Ask intelligent questions
During the first phone interview, hiring managers are trying to establish what makes you better equipped for the position over another candidate. When your interviewer asks if you have any questions, being prepared with intelligent questions towards the role demonstrates a good sign of interest. This is achieved by framing questions to get an idea of the company's goals, and then highlighting how your skills and past experiences apply to the role. In addition, no matter what industry you're in, using industry-specific jargon, or the kinds of phrases common in the job you're interviewing for, portrays you as an adept professional suitable for the position up for grabs.
Follow a STAR method for behavioral questions:
When answering behavioral questions, use the STAR method (Situation, Task, Action, Result) to structure your responses.
Highlight Your Achievements: Mention specific accomplishments and experiences that are relevant to the role.
Be Concise: Keep your answers clear and to the point. Avoid rambling or providing too much unnecessary detail.
Close the Interview Strong: Summarize your interest in the role.
Express gratitude for the opportunity to interview: Ask about the next steps in the hiring process and when you can expect to hear back.
Rules on following up
After every interview you should aim to send a thank you note to the hiring manager, and any other persons involved within 24 hours. Not only is it seen as a simple courtesy to thank your interviewers for considering you for the role, but it also illustrates your professionalism and your interest in moving forward in the interview process. For some hiring managers trying to decide between two strong candidates, sometimes all it takes is a well-written thank you note to encourage them to choose one candidate over another.
Related articles: