A period of excessive growth and hiring is often followed by cost-cutting measures, re-structuring departments, and even layoffs and hiring freezes. If you find yourself in this position as an employer, it can be challenging to navigate. If you're not able to hire, how can you be expected to perform and meet the standards placed on you?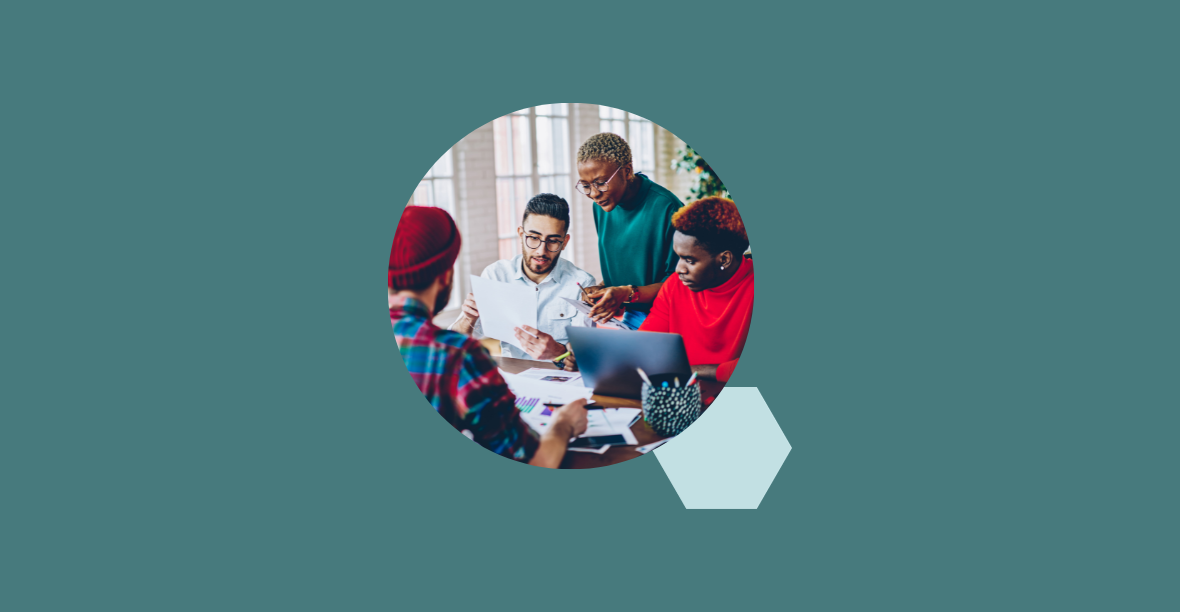 As an employer in this position, efficiency is the name of the game. You may be expected to do more with less—or simply find the best path forward of the available options. However, even when you can't hire, you're not completely stuck. Here are some impactful actions you can take during a hiring freeze to set yourself up for success:
Retain, retain, retain
During a hiring freeze, you can't afford to lose any more staff. Employees who are shown loyalty during challenging times will be more likely to be there for you when things get better. As a result, shifting your focus to retention can save you additional headaches down the line.
To retain your top employees, you may want to consider:
Offering monetary incentives to stay or do extra work (when possible)
Re-evaluating benefits packages to stay competitive with other employers
Offering professional development or mentoring opportunities
Finding ways to help decrease or manage an employee's workload
Being flexible about when or where work is completed
Prioritizing mental and physical health of employees
Read also: 4 Ways Companies Can Support Mental Health In The Workplace
Reassess your capabilities as an organization or team
If you had planned to hire several roles at the start of your fiscal year, learning you can no longer pursue that is a major shift. If your organization is going through a hiring freeze, there's a chance that goals and expectations have shifted as well.
Be sure to align with company leaders on what is expected moving forward. If you're not able to hire, your productivity and output will change from the original expectations. If you are struggling to shift that mindset, try starting with the goal. "To achieve X, I will need $Y and Z employees. Without that, I can probably only achieve A, B, and C."
Reassess your hiring needs
If you won't be able to hire anytime soon, it's time to come up with a Plan B. Hopefully, you have reassessed the capabilities of your current staff and budget and shifted expectations. Now, it's time to dig into each of those wish list hires and evaluate the true need. Not only might you find that you don't need some of those hires, but you may find that the shift in priorities has created a need elsewhere. Some alternatives to hiring another full-time employee include:
Removing a function from your department
Lowering the output of a lower-priority function
Outsourcing with a contractor or vendor
Read also: 5 Reasons To Hire Consultants
Plan for the future
When you're able to hire again, you'll want to spring into action. Therefore, building out a growth plan can help you outline and prepare your hiring priorities so you can hit the ground running. Start by taking these two steps:
Future growth plan: Outline your ideal state of operation and the functions of each employee. From there, determine your priorities and identify the critical hires from the "nice to haves."
Succession planning: In addition to your wish list of new hires, don't forget about who you've already got! Think about who among your staff has potential to grow into new roles, lead a team, or replace folks who are leaving the organization. When you've done proper succession planning, a vacancy can be filled rather easily.
Take a look at your employer branding
For prospective job seekers, there is an evaluation process to determine whether an organization is an attractive place to work—and your company is competing with everyone else to show that you can offer competitive compensation and benefits to your staff. Take the time now to step back and consider some of the following elements of your brand as an employer:
Social media: Can job seekers easily look up what a typical day might be like at your workplace, or even see some social events that staff have taken part in?
Review sites: Are you actively managing your company page on platforms like Glassdoor? Ensuring a positive employee experience can help mitigate negative reviews on sites like this.
Testimonials: Have you showcased success stories within your organization? Highlighting top employees can help show real examples of a positive experience.
Benefits offerings: Are your benefits offerings competitive compared to leading organizations? Be sure that you are offering an attractive package to new employees.
DE&I initiatives: Regardless of an individual's background, employees want to know that everyone is treated fairly within your organization. If you can show that you hire, promote, and value all kinds of people, you are likely to not only receive better applicants, but also retain employees longer.
Professional development offerings: Professional growth for employees can come from opportunities for promotion, the ability to attend industry conferences, or even a budget for personal learning. Consider how you can show that you can offer a career—not just a job.
Other perks: Whether it's coffee taps in the office or work from anywhere policies, highlighting everything that makes your company a great place to work can help attract the brightest employees.
Read also: The Definitive Guide To Employer Branding In The Hiring Process
Keep your pipeline warm
Even if your hiring freeze is preventing you from making an offer today, it's not too early to either build that candidate pipeline or keep your existing pipeline warm. Be sure to stay in touch with people who could be a good fit down the line and let them know you're thinking of them. This gives you time to learn what matters most to them and present a compelling offer when the time comes. So, what kind of candidates should you look for?
Strong potential: Finding a unicorn candidate for a specific role isn't always the best answer. By looking for someone who learns quickly and is highly motivated, you can hire someone at a lower level and allow them to grow into the position.
All-stars: While an all-star employee isn't always the easiest to find, be sure to keep them warm and hire them, if possible. Especially when you are not allowed to hire normally, these employees are often highly productive and can manage heavy workloads. Making a competitive offer to hire and retain them can pay off in the long term.
Innovate your hiring process
A hiring freeze is the perfect time to evaluate your hiring process as a whole. This may be the time to reinvest in your processes and find new—and better—ways to hire. This might include efforts like:
Investing in new technology to source candidates or manage employees
Re-evaluating your onboarding or learning and development processes
Investing in recruitment partners to streamline your hiring and onboarding
Considering adjustments to the exit evaluation process or the employee experience as a whole