During the job interview process, you've likely been asked "what can you contribute to this company?" Easy enough to answer, right? Not so fast. While this is an excellent opportunity to go into detail about your experience, your interviewer is looking for more than that in your answer.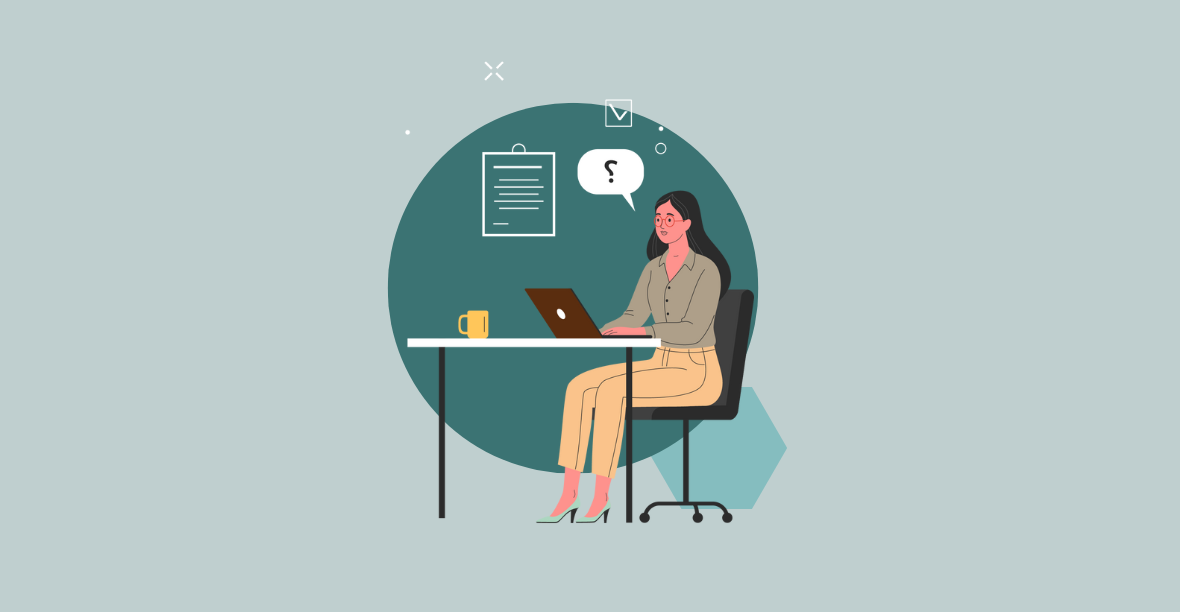 While your answer should reference your experience and technical skills, a hiring manager also wants to see if you're the right culture add for the company. If you prepare with this in mind, you'll be able to give a well-rounded answer that highlights your experience, technical abilities, and your soft skills. Here's how you should prepare to answer this question:
Do your research
Company research is a critical part of any interview prep, but it can be especially helpful when trying to answer a question like "what can you contribute to this company?" Since your interviewer is trying to gauge if you're the right fit, familiarizing yourself with their employer brand and their goals can help you craft the framework for your answer. As you prepare, check out the company's website, social media pages, Glassdoor profile, and any relevant news articles so you can have a clear picture of the company and how you could add value. Read also: The Complete Guide To Company Research.
Connect your experience with the job description
To answer this question, you want to show there's a clear connection between your work experience and the purpose of this role. To accomplish this, cross-reference your resume with the job description and look for connections. For example, if the job description says you'll need to manage a team, discuss a previous role that highlights your people or project management experience. You can reference factors like how you kept teammates on track to meet their goals, how you handled problems that may have arisen, and what the project's outcomes were.
Use data to back up your answer
While connecting your past experiences with the job you're applying for is a great strategy, having data to back up your answer will give you even more credibility. Depending on the type of role you're applying for, data-driven success may look different for everyone. However, your primary goal is to prove that you made a strong impact on company goals and objectives. Whether that was improving employee retention rates, increasing new client signings by an impressive margin, or strengthening the company's bottom line, having numbers to back up your success can separate you from the pack.
Leverage your soft skills to stand out
As you think about what you can contribute to this company, identify the soft skills that have helped you find career success. If you learned during your company research that their top values are teamwork and collaboration, for example, talk about how being a team player with strong communication skills has been critical in your career. Not only does this show what you can contribute, but it will also help them visualize what your potential path for growth at the company is.
Example answers for "What Can You Contribute To This Company?"
Example of a salesperson showcasing past experiences:
"In my past roles, I've had success with expanding company recognition and presence in 10 new markets, and leading a growing team of dedicated salespeople who were eager to do the same. After speaking with you in my last interview and learning about the company's long and short-term goals for expansion into new areas, I can really see myself coming in and hitting the ground running here. My past experiences as a leader and sales professional make me well equipped to do so, and I am aligned with your company vision for the future and excited to get started."
Example of a professional showcasing their leadership skills:
"In my professional career, I have always believed that goals can be met and exceeded best through a team-oriented approach. Because of this, I have not only been able to establish an impressive track record of hitting my own goals, but the value I place on collaboration with colleagues has played a part in helping members of my team hit their goals as well. This emphasis on teamwork is not only in-line with the company's culture, but it will also help to ensure that long- and short-term plans for company growth will be met."