You've worked hard to prepare for your annual meeting, and mid-presentation, you suddenly find yourself being interrupted, spoken over, and your ideas dismissed—all of this in front of your entire team. You immediately feel uncomfortable. What just happened? In essence, you've experienced being blindsided at work. Unfortunately, many professionals—even seasoned leaders—find themselves in a similar situation at some point in their careers.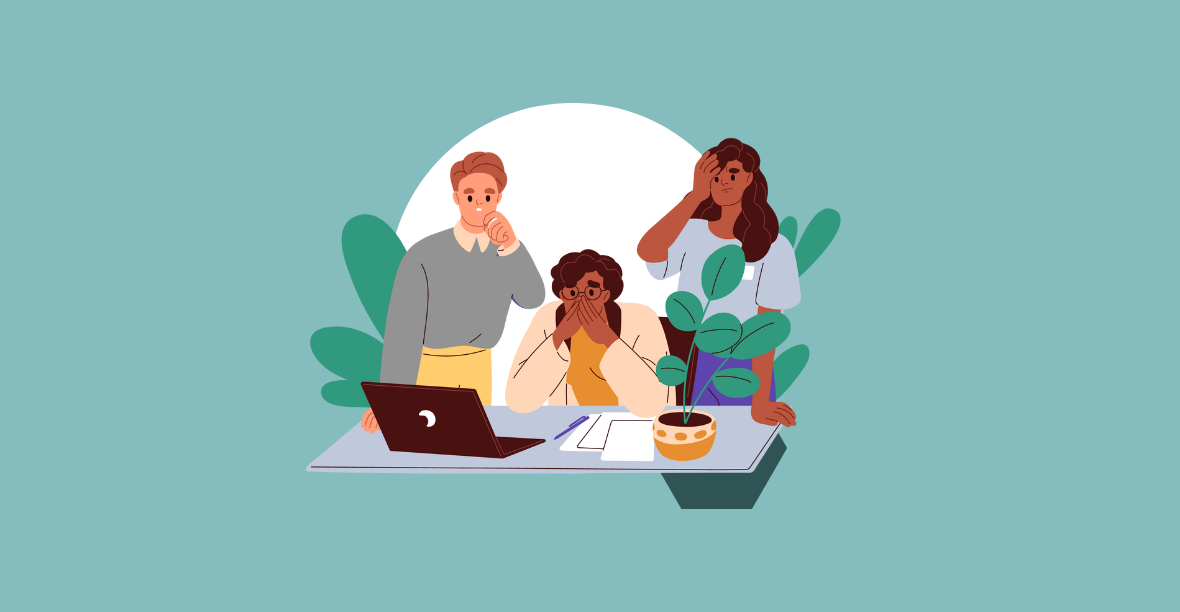 Whether you're blindsided through subtle microaggressions or in an overt way for an audience to see, feelings of embarrassment, anger, defensiveness, and confusion can come up—and fast. You may want to respond to the situation without taking a beat, but when something like this happens, it is vital that you address the situation carefully. On one hand, you don't want your anger to get the best of you, but on the other, you don't want to stay silent—after all, you'd rather do all you can to avoid this from happening again. To resolve this issue in a respectful and powerful manner, here are four steps you should take:
Take a breather
The initial anger you feel will not lead you to the right decision, so take some time to calm down and collect your thoughts.  Whether you do this by talking through the situation with a friend, watching TV, or doing some yoga, distracting yourself from the problem and venting your frustrations to a third party will help you see the situation more clearly.
Analyze the situation
In issues like this, there is often a lot of complexity and emotion involved.  Be sure to carefully analyze the specific reasons why this decision upset you and why you feel it was handled incorrectly.  To help you get on the right track, ask yourself these self-reflective questions:
Are multiple people involved, and if so, who?
Do you feel blindsided because of the decision itself, the timing, or how you received the news?
How could they have avoided upsetting you?
How did this decision affect your work or your environment?
Once you've answered these questions, try to view the problem from the other person's perspective.  Ask yourself what could have caused this person to act in such a disrespectful manner.  Perhaps they had a good reason, or perhaps it wasn't even their decision.
Address the appropriate parties
Once you've decided where the error lies and how it could have been avoided, schedule a meeting with the appropriate parties.  This might be one supervisor or a few different people, depending on the situation.  Make sure everyone is on the same page about why you feel you were wronged, and do your best to explain your reasoning in a calm, articulate, and respectful manner.
Come up with a solution
One of the main objectives of addressing a workplace conflict is to ensure that it doesn't happen again.  That's why you shouldn't leave the meeting without feeling like you are on the path to reaching a solution.  Make sure that you've come prepared with ideas, as your coworkers will most likely welcome your input.
Related articles: